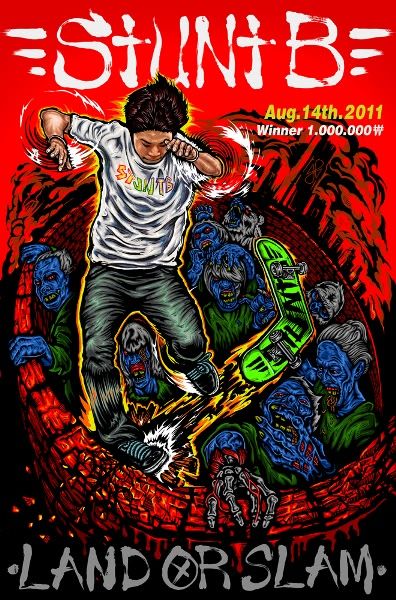 StuntB LAND OR SLAM !!!!
StuntB skateboards presents: A Stage of the skaters by the skaters for the skaters.
No registration fee, requirements necessary as long as you have the passion to skate.
No strings attached. Of course as long as you have your skateboard.
The grand prize is the highest prestiege of being the best skater in Korea including 1,000,000 Won in Cash on the spot during the end of the competition.
Please join them and enlighten the stage with your burning passion for skateboarding.
Place: Cult Handrail & Stairs
Date: 14 Aug 2011 Sunday
Time: 4PM ~ 6PM
FYI: All contestants will sign a waiver document stating the Host of this even is not responsible for any injuries nor damages that are affiliated to the event.